Wylanbriar Gundog Training Dates

"Gundogs AND Fundogs!!"
Dates for :-  September 2017 onwards ….
All classes/events MUST be prebooked. Please make all bookings on our Facebook group, at, search – 'Wylanbriar Gundog Training'. Thank you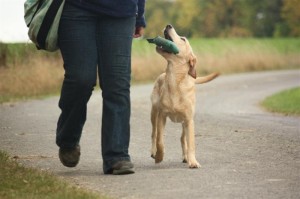 ******
Venues:
We use several grounds around East and West Sussex, however the majority of classes are at either -:
Henfield Ground: BN5 9BA       Cowfold ground:  RH13 8DR,      Rusper 1 (Car Boot Ground):  RH12 4RR         Rusper 2:  RH12 4RN        Wannock:   BN26 5NU        Brinsbury:   RH20 1DL       Hartfield:     TN7 4AT
(Please ask for more detailed directions – Postcodes are as near as possible to the venue, but not all take you right *there*)
*****
***  We have a lovely B&B very close to our Cowfold (2 mins)and Henfield (10 mins) grounds if anyone is interested in using anytime. Rooms for 1 or 2 people and dogs could stay with them too. Please contact 'Gilly' on 07767 621376   ***  Website:     www.eastlandsfarmhouse.co.uk   ***
***
Class Standard definitions:
http://wylanbriartraining.com/gundog-training-classes/
***
Payment (and Cancellation) Information:
PAYMENT -:    ALL TRAINING: Classes, workshops and special training days:  If booked, these will need to be paid for if you subsequently cancel for whatever reason and I do not have a reserve to replace you - *Some* exceptions may be made for extreme circumstances on a case by case basis.
All training *can* be paid for by bank transfer at the time of booking, or, preferably, on the day. If cancellations take place, then full payment by bank transfer will be required within 48 hours of the cancelled training.
***************************************
*All classes will need a minimum of 5/6 bookings to run, and if not unfortunately, will be subject to cancellation.*
September
-  Unlike all other times of the year, from September to end of January, Wylanbriar Gundog training doesn't publish a set list of dates and classes. This is because of it being the shooting season, and because I often don't know where I will be in the country from one week to the next, I post up upcoming classes, as and when I can.
The business is run SOLELY through our large and friendly Facebook group – 'Wylanbriar Gundog training'. To find out the classes we have running from week to week through the September to February period, please request to join this group on Facebook, and things will become clear. If they are *not* please do ask on there and myself or others will guide you to what you want immediately.
From February 1st onwards the usual spring and summer list will be published on this page again as well as the Facebook group. Please do check back.
Thank you for your interest – Di
********************